Mark your calendar!
Knoxville Table Tennis Club will be hosting their first Secret City Open tournament on August 2nd, 2014 in Oak Ridge, Tennessee.  This is the first time that we will be hosting the tournament in the America's secret city Oak Ridge, Tennessee.  The tournament will be hosted at the Oak Ridge High School Gymnasium.  This is a newly renovated facility. So sign up early to claim your early bird discount.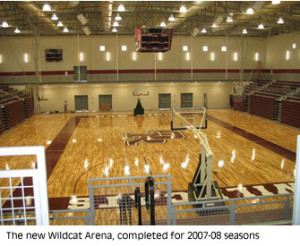 Although USATT official listing of prize money is $1260, we have additional $240 dollar reserved for the Gold Dollar upset pool for you to take it!  This tournament is unique because money can be won by all level of players; not just the top players. The only criteria to win gold dollars is to upset a player whose USATT rating is higher than yours. The rules for winning the upset Gold Dollar are:
Gold Dollars will be paid to winners of all upsets, regardless of player's rating.
Winners of each and every upset will receive gold dollars using the following payout schedule:

Rating difference: 100 or less, Gold Dollar reward: $5.00

Rating difference: 101 to 150, Gold Dollar reward: $10.00

Rating difference: 150 or larger, Gold Dollar reward: $15.00

The gold dollars will be paid immediately upon confirmation of match sheets showing upsets on a first come first get paid basis until the funds run out. KTTC reserves $240 Gold Dollars for this payout.  So sharpen your game and hit the court running fast!

In addition, Grand Upset Winner (the player accumulated the most Gold Dollars by the end of the tournament play) will receive an added bonus prize of $20 Gold Dollars.

Rating used to determine the upsets will be the USATT ratings of record as of 09:00 a.m. Friday August 1

st

, 2014.  Only USATT rated players prior to the date of the tournament are eligible to win gold dollars.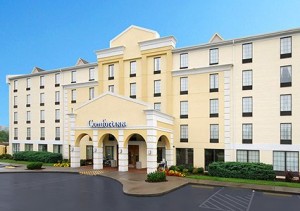 In addition, the KTTC and Comfort Inn Oak Ridge has arranged a block of rooms for any out of town players to enjoy a nice night of rest before the tournament.  The discounted rate of $75 a night is a great rate for a brand new Comfort Inn in Oak Ridge, TN.  To make your reservation, simply click here to go to the Knoxville Table Tennis Club Comfort Inn page or you can use the online code LKTTC or simply call the hotel at 865-481-8200.  Also, you will receive $10 hotel discount off the tournament entry fee if you stay at our sponsor hotel.  Just be sure to put down the hotel reservation number on your entry form.
To download the hotel flyer for tournament promotion, please click here.
To download the tournament blank entry form, please click here.
For participants of the tournament, please click here for additional tournament information.
For tournament information, please contact Jude Lam at 865-300-4829 or email to knoxvilletabletennisclub@gmail.com.
We look forward to see you in our tournament.